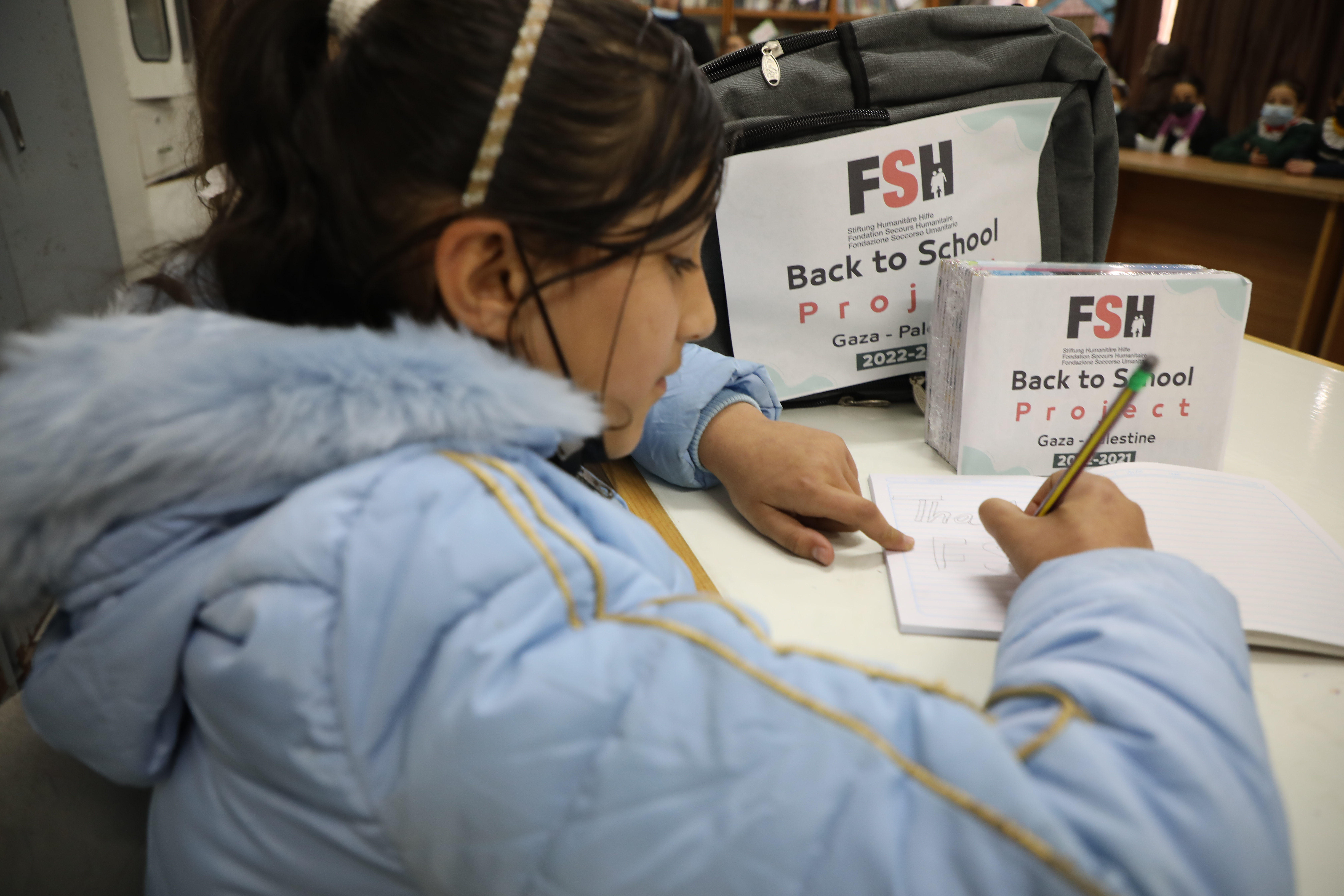 ---
At the beginning of each school year, we all want to do everything we can to give our children the best opportunities for their future. Indeed, a good start to the school year boosts their chances of success. So we want to prepare them well for this special day, especially in terms of equipment and school supplies.
But for many families in difficult circumstances, particularly in Palestine, the question of buying school supplies is a real problem, a source of stress and anxiety. It is important that their children also receive the supplies they need to be able to study well and not find themselves in a position of social exclusion.
Our foundation believes that education is a basic human right that should be accessible to all children, without discrimination. All children should benefit from quality education, with sufficient equipment and in an adequate environment.
To this end, the Foundation is launching two projects in Palestine for the start of the 2022 school year:
Provide children from disadvantaged families with the necessary equipment to continue their education. With your support, we want to give 400 pupils a school bag with school supplies for one year.
Rehabilitate a school by installing the equipment necessary for the well-being of the pupils (staircase, drinking water tank, sanitary facilities, computer equipment...)
Let's help to give the best to these children! Make a donation and support our education projects!
I participate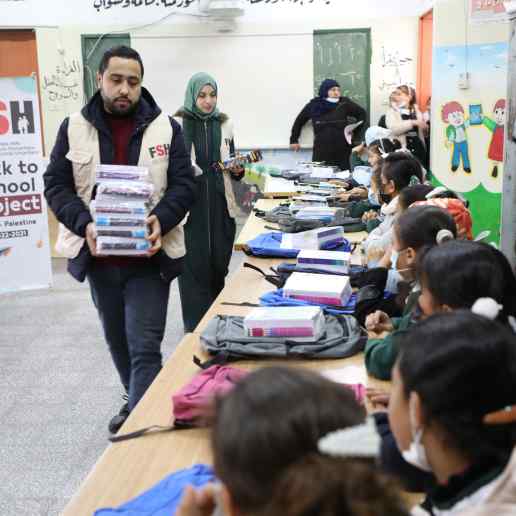 Thanks to your generosity in 2021, the foundation has collected more than 7'420 CHF. With these funds, the foundation was able to alleviate the anguish of 370 families by relieving them of the costs related to the schooling of their children.
It offered 200 of the poorest children in Gaza and 170 in Hebron a school bag filled with school supplies including notebooks, pens, a ruler, pencils and markers.
So 370 children went back to school with peace of mind and a smile on their faces!