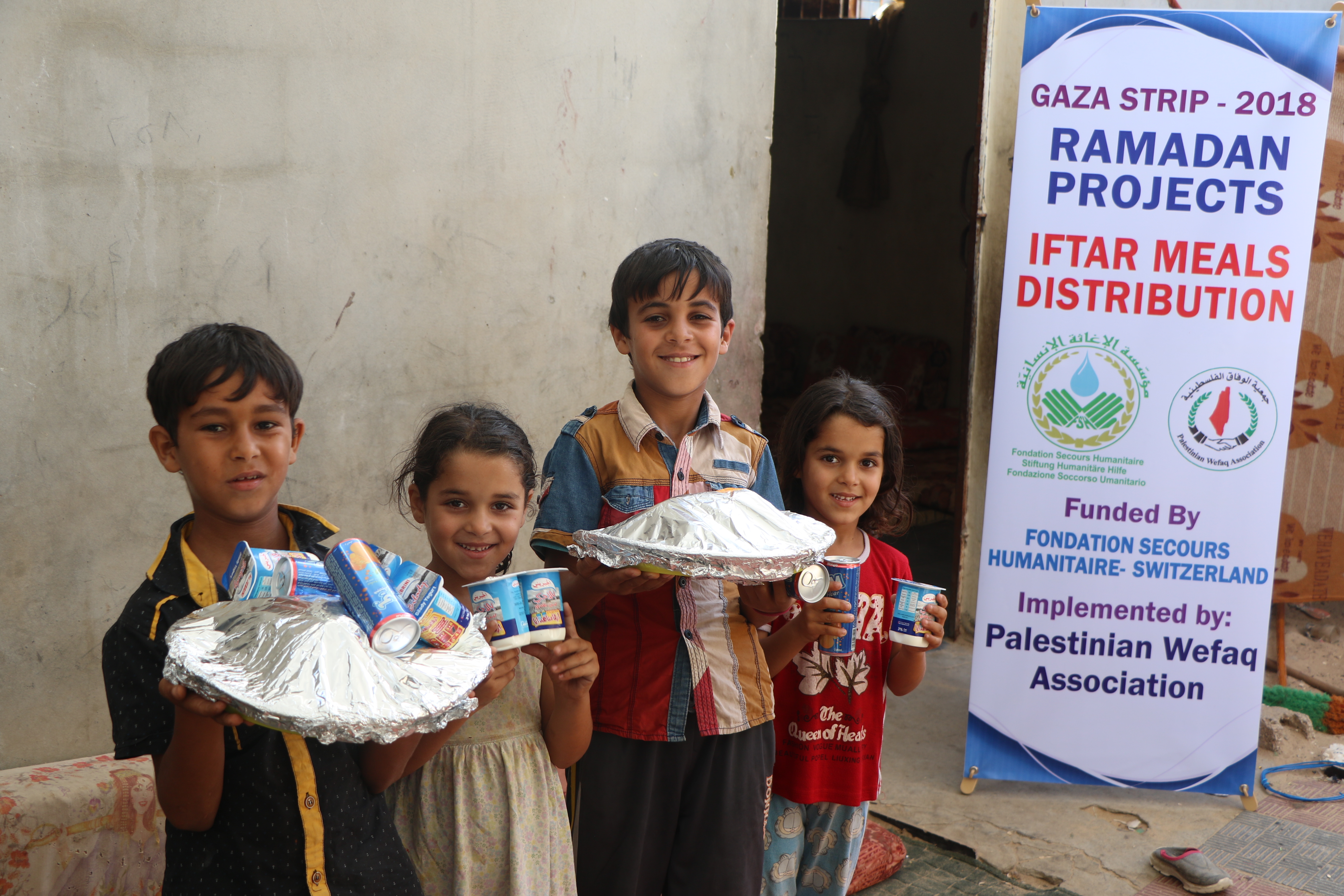 ---
The best feeling of happiness is when you are happy because you have made a person happy.
The month of Ramadan has this special feature to give us the chance to make others happy, especially the neediest. The Foundation launches its Ramadan campaign for needy families in Gaza and their children by offering them a feast meal, a food parcel or a gift for id-al-Fitr Feast.
In Gaza, almost 47 percent of households are insecure due to food shortages and rising staple food prices due to the embargo.
The poverty rate is over 53%, with more than half of the population affected by the unemployment rate (54% and 70% for young people). The result of this situation is clear: 70% of the population depend on international aid, our help (1).
Do you know that you bring relief and happiness to hundreds of families every year?
Once again this year, you can offer a meal to a needy, warm his heart, and make a smile on his and that of his loved ones. Support our campaign, offer now and spread happiness!
To be generous during Ramadan is to give blessings to others and to oneself that multiply to infinity.
The Prophet (peace and blessings of Allah be upon him) said, "The generous man is near to God, close to man, near paradise," Tirmidhi
---
(1): The World Bank, 2018
Documents:

Ramadan 2019.pdf