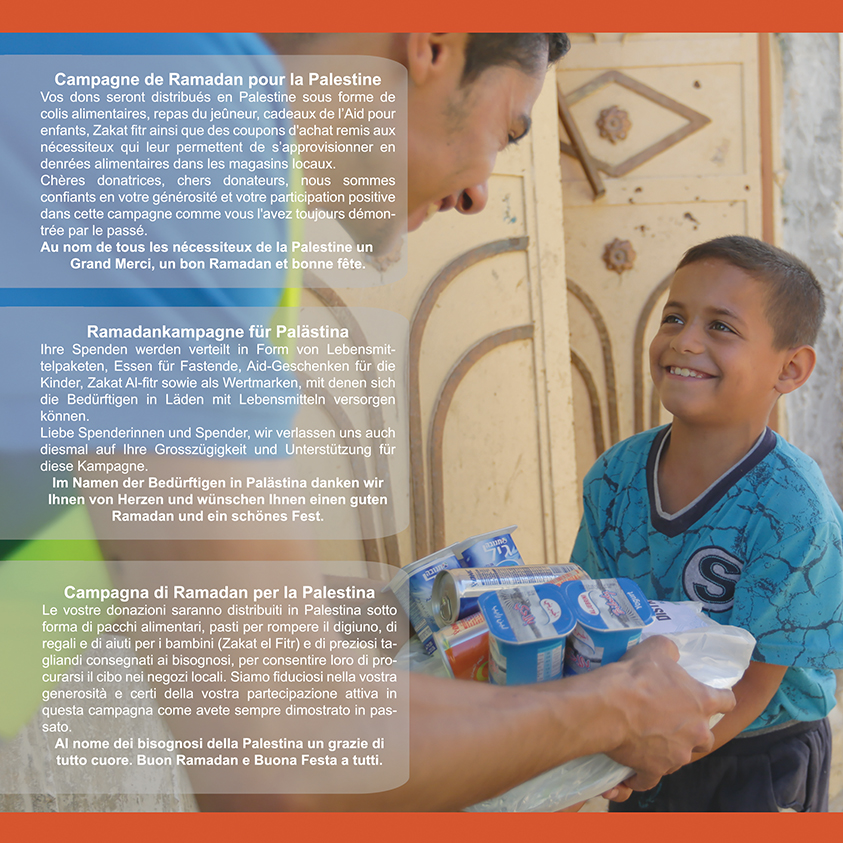 ---
This year too, the holy month of Ramadan comes with its own hardship for the Palestinians who still live under the occupation and the embargo and their harmful implications on the different sectors of life. Palestinian families are living in very difficult conditions, especially with the increase in the rate of poverty and unemployment, as well as the deterioration of vital infrastructures caused by the embargo and the succession of wars during the last eleven years in the Gaza Strip. Local and international reports indicate that over 80% of families in the Gaza Strip are dependent on the help and assistance provided by local and international organizations.
Dear donors, Ramadan is an opportunity to feel closer to those who suffer and to express our solidarity.Your help is more urgent and vital this year 2018 when the embargo has passed its 11th year.
We are confident of your generosity and your positive participation in this campaign as you have always shown in the past. On behalf of all the needy of Palestine, a big thank you.